It's not about what gift you give or receive.
It is about the love that you express in the giving and receiving.
What is Christmas? It is tenderness for the past, courage for the present, hope for the future. It is a fervent wish that every cup may overflow with blessings rich and eternal, and that every path may lead to peace. -- Agnes M. Pharo
Christmas gift suggestions from Oren Arnold: To your enemy, forgiveness. To an opponent, tolerance. To a friend, your heart. To a customer, service. To all, charity. To every child, a good example. To yourself, respect.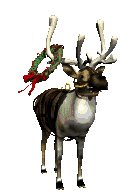 Christmas! The very word brings joy to our hearts. No matter how we may dread the rush, the long Christmas lists for gifts and cards to be bought and given--when Christmas Day comes there is still the same warm feeling we had as children, the same warmth that enfolds our hearts and our homes. --Joan Winmill Brown

Somehow not only for Christmas But all the long year through, The joy that you give to others Is the joy that comes back to you. --Anonymous