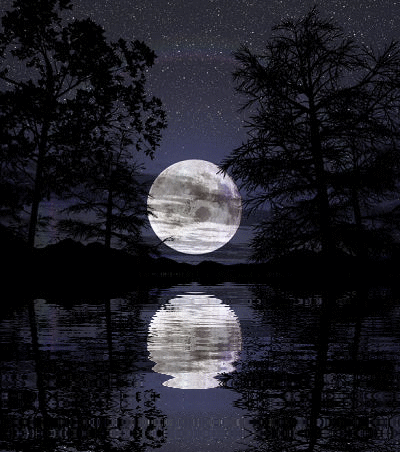 silver rippling moon
mecury upon the surface of water
silence falls in dark velvet crevices
love hidden within the walls of my heart
and
into my mirror I gaze
your shadow stands motionless behind me
reflections of life gone by
and
suddenly
stars sparkle and light up
your skin against mine like silken gloves
two spirits dancing the dance of love
becoming one
a
passionate kiss from your soft lips
upon mine
a taste of ruby wine
intoxicated by your touch of magic
memories of our love flashing by
Where are you?
I cry
Quotes on Reflection
Sarah Ban Breathnach: Quotes on ReflectionOnly when the clamor of the outside world is silenced will you be able to hear the deeper vibration. Listen carefully.

Charles Dickens: Quotes on ReflectionReflect upon your present blessings - of which every man has many - no on your past misfortunes, of which all men have some.

Joseph Chilton Pearce: Quotes on ReflectionSeeing within changes one's outer vision.

Unknown Author: Quotes on ReflectionSeeing yourself as you want to be is the key to personal growth.

Unknown Author: Quotes on ReflectionSuccess is not measured by what one brings, but rather by what one leaves.

Creole proverb: Quotes on ReflectionTell me who you love, and I'll tell you who you are.